Permanent Residency / Residency & Employment Rights Certificate Applications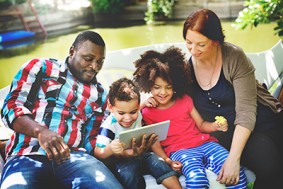 Any person who has been legally and ordinarily resident in the Cayman Islands for a period of at least eight years, other than the holder of a Residency Certificate for Persons of Independent Means; or the holder of a Residency Certificate for Retirees; or a person who was granted permanent residence previously in circumstances analogous to (i) and (ii) above may apply to the Caymanian Status & Permanent Residency Board / Director of WORC for permission for himself, his spouse and his dependants, if any, to reside permanently in the Cayman Islands. Such an application may be made whilst the person continues to be legally and ordinarily by term limit or within ninety days of ceasing to be legally and ordinarily resident or if you remain a resident anytime after. However, if you did not apply within your term limit, you may now be eligible to apply again, as per the new Immigration Law. Call us today for more information.
This site uses cookies to serve our services. By using our site, you acknowledge that you have read and understand our
Privacy Policy
. Your use of Anglin-Lewis & Associates Ltd services is subject to these policies.
X